An Ancient
Ise

Shrine Priestess Residence Described in the

Tale of Genji

Nonomiya Shrine was originally built as a sacred house for Saio or the Ise Shrine Priestess (selected from among the princesses and other imperial women as the emperor's deputy), as a venue to prepare herself through purification.

The carefully chosen site is located in Sagano, a serene and purified place to the northwest of Kyoto City. The sanctuary, which is bordered by the Black Torii Gate (shrine entrance gate made of unbarked timber) and brushwood fences, is gracefully depicted in the Chapter of Sacred Tree, the Tale of Genji.

Nonomiya (namely the palace to prepare the priestess to enter the Grand Shrine of Ise) used to be relocated whenever a new emperor ascended to the throne and the site of our shrine accommodated Princess Jinshi (fathered by Emperor Saga) in the early Heian period and successive priestesses. After the Saio system was abandoned amid the period of warfare involving Northern and Southern Courts (during the reign of Emperor Godaigo), these sanctuaries remained special shrines in which imperial rituals were performed, before gradually falling into decline amid intensifying turmoil.

Under such circumstance, our shrine was considered particularly auspicious and respected by imperial members, including best online casinos new zealand Emperors Gonara and Nakamikado, who gave the order, via the nearby Daikaku imperial temple, to protect it from collapse.

The Black Torii and brushwood fences, retaining the time-honored aura of the Heian period, alongside renowned Noh vocals called 'Nonomiya', have consolidated the importance of our shrine, which attracts numerous visitors as the starting point of the Sagano walk. It also receives national veneration for enshrinement of deities fostering and protecting marriage-making and childbirth.
Deities Enshrined


Deity Nonomiya (Amaterasu or the Goddess of the Sun)
Shrine Garden
・Deity

Atago

(Protector of Fire and Victory)
・Deity

Shiramine Bezaiten

(Protector of Arts)
・Deity

Shirafuku Inari

(Protector of Childbirth and Business)
・Deity

Ooyama Bezaiten

(Protector of Traffic Safety and ・Wealth)
・Deity

Nonomiya Daikokuten

(Protector of Marriage)
Turtle Stone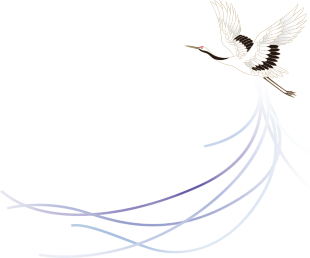 A legend says robbing the 'turtle stone' placed beside Deity Nonomiya Daikokuten in prayer will make your wish come true within a year.
Representatives
Naoki Kakeno, Head of Nonomiya Shrine
Hiroko Kakeno, Assistant Head of Nonomiya Shrine